We are very pleased to announce the release of three new titles this week! From demons to zombies, these three novels will chill you to the bone while keeping you perched on the edge of your seat with anticipation for the next chapter!
• • •
Sundowners by Tonia Brown
Fifteen years ago, siblings Coil and Cassiopeia suffered an incident in the woods behind their family home. An incident that neither of them are willing to remember. Something that nearly killed Cass and left Coil accused as her abuser. An act that robbed young Coil of his artistic potential yet boosted his little sister into an almost overnight sensation in the art world.
Now, fifteen years later, the self-exiled Coil has come home to deal with his world famous sister as she suffers from Sundowning; severe and violent personality shifts after the sun sets. In order to cure her, the pair of siblings must come to terms with their old demons, both figuratively and literally. An ancient and terrible horror has risen once more from the backwoods of the family home, and this time it threatens to not only tear their family apart, but also the entire world.
Click here to purchase the Kindle version of Sundowners on Amazon today!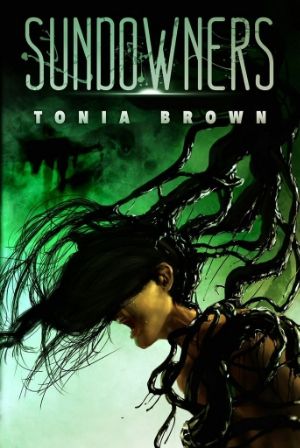 • • •
The Guardian Interviews 3: Broken by Michael Clary
The legend of the General began when the dead rose up and feasted upon the living. He and his Regulators fought back against the zombies and saved many lives. They also gave hope to a nation when they led a band of survivors out of the city. Now, a new threat has entered the city. A creature both stronger and faster than the General, an unrelenting force without weakness and the two of them are headed on a collision course with the fate of the world hanging in the balance.
Click here to purchase the Kindle version of The Guardian Interviews 3: Broken on Amazon today!
Click here to purchase the paperback version of Broken on Amazon today!
• • •
The Journal: Cracked Earth by Deborah D. Moore
When a major crisis rocks the nation, supply lines are shut down everywhere. The small town of Moose Creek feels the effects almost immediately. In the remote regions of the Upper Peninsula of Michigan, the residents are hit again when the power is cut off to them in the middle of a brutal winter and they must struggle alone with one calamity after another.
Click here to purchase the Kindle version of The Journal: Cracked Earth on Amazon today!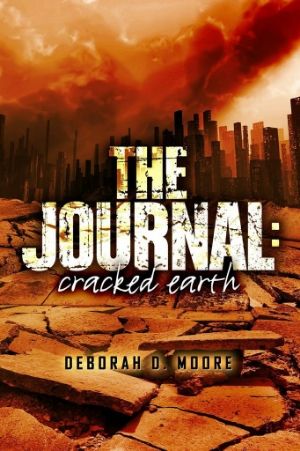 • • •
For more of our latest releases please visit http://permutedpress.com/categories/latest-releases!